WASHINGTON (MarketWatch) -- House lawmakers voted Monday to reject the historic $700 billion financial rescue plan, a sharp blow to the administration and bipartisan leaders in Congress who warn that the country is on the brink of an economic precipice.

With elections approaching, some lawmakers -- both Democrats and Republicans -- may feel nervous about voting for a plan that risks so much taxpayer money and can't promise success. But the president has lobbied hard to approve the plan, and U.S. officials also have stressed the dire consequences of taking no action.


There were 205 in favor of the legislation and 228 against
. Among Democrats, 140 voted in favor and 95 against. Among Republicans, 65 voted in favor and 133 against.
Critics say the plan does not adequately address problems such as job losses and a distressed housing market that underlie current economic weakness. U.S. officials had hoped the plan would ease the credit crunch and restore confidence in the markets, even as markets plunged around the world. Those in favor of the rescue plan may have been trying to treat the most manageable symptom -- a frozen credit market -- if not the actual disease.


A vote in the Senate was expected Wednesday, and the president would have followed with a speedy signature.
Earlier Monday, doubt emerged over whether enough representatives would vote in favor of the plan and House Speaker Nancy Pelosi appealed to colleagues in the early afternoon, stressing that representatives will continue to monitor financial issues and pursue additional strategies. She said it's imperative that the measure on the floor receives bipartisan support.


"That is the only message that will send a message of confidence to the markets," Pelosi said.


Colleagues applauded after appeals for bipartisan agreement on the rescue plan from Rep. John Boehner, House minority leader, and Rep. Barney Frank, chairman of the financial-services committee.


The risk of not acting is much higher than the risk of acting, according to Boehner.
"I didn't come here to vote for bills like this. Let me tell you this: I believe Congress has to act and that means each and everyone of us," he said.


Video: Deal draws criticism
After a tentative agreement was set over the weekend, a $700 million Wall Street rescue plan could become law. But there are still holdouts and plenty of public anger. Fox's Doug Luzader reports. (Sept. 29)


Federal Reserve Chairman Ben Bernanke and Treasury Secretary Henry Paulson have said the plan is necessary to avert serious consequences for markets and the economy.
There's evidence that voters may be warming to the plan: A new national survey shows that 33% of likely voters now favor the plan, up from 24% on Friday, according to Rasmussen Reports. The survey, conducted Sunday, also found that 32% of voters are opposed to the plan, compared with one-half of those surveyed Friday. Still, 35% of voters are not sure about the plan.


"Those who understand that taxpayers will eventually get much of the money back support the bailout by a 2-to-1 margin,"

Rasmussen Reports said. "Those who incorrectly believe the government will not be getting money back oppose the bailout by a 62% to 18% margin."
Need for Speed
Investors voiced concern about the legislation's ultimate impact, as four European financial institutions were bailed out and Wachovia Corp.'s
(WB:

Last:

10.00

+490.00

-102.08%

12:22pm 09/29/2008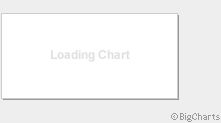 Delayed quote data
Last:
19.70
-0.45
-2.23%
2:23pm 09/29/2008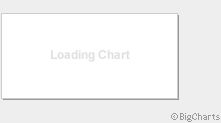 Delayed quote data
Stocks opened sharply lower on Wall Street and then fell hard.
See Market Snapshot.
At the White House, Bush urged passage of the financial-rescue package, in a move to shore up the country's ailing lending system.
Also Monday, Bernanke said he's looking forward to "swift passage" of the legislation. Bernanke has been urging lawmakers to move quickly on a rescue plan, warning that the economic and financial consequences of a delay would be dire.
"This legislation should help to restore the flow of credit to households and businesses that is essential for economic growth and job creation, while at the same time affording strong and necessary protections for taxpayers," Bernanke said in a statement.
The giant plan is needed to avert a deeper crisis that could hamper the flow of money throughout the financial system, President Bush said. He added that the credit crisis and the housing slowdown will remain facts of life for Americans for the time being.
Under the measure, the federal government will purchase assets from banks in order to free up lending in the system, and strong oversight is included, Bush said before U.S. financial markets opened Monday.


Elsewhere, regulators announced Monday that Wachovia's banking operations were being bought by Citigroup.
See full story.
Paulson said he supports the Federal Deposit Insurance Corp.'s actions to facilitate the sale to Citigroup
(C:

Last:

19.70

-0.45

-2.23%

2:23pm 09/29/2008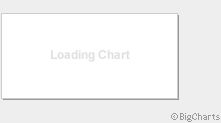 Delayed quote da
Bernanke also said he supports the FDIC action.
See full story
.
The Treasury Department also said its temporary guarantee program for U.S. money-market funds in now open. For the next year, the Treasury will insure holdings of any publicly offered money-market mutual fund, retail and institutional, that pays a fee to participate. The temporary guarantee program provides coverage to shareholders for amounts that they held in participating funds as of Sept. 19.

On Sunday, Democratic congressional leaders announced their agreement on details of the rescue plan, releasing a draft text trumpeting taxpayer guarantees and caps on executive compensation.

The draft bill, titled the "Emergency Economic Stabilization Act of 2008," follows days of legislative wrangling as U.S. financial markets teetered on the edge of a collapse triggered by the U.S. mortgage crisis.

"This isn't about a bailout of Wall Street; it's a buy-in so we can turn our economy around," House Speaker Nancy Pelosi, D-Calif., said at a press conference announcing the agreement.
The draft legislation would authorize $250 billion immediately, with another $100 billion upon presidential certification. A further $350 billion would also be available subject to congressional approval.

"I appreciate the leadership shown by members on both sides of the aisle, who came together to write a very good bill,"
Bush said in a statement.
"This bill provides the necessary tools and funding to help protect our economy against a systemwide breakdown."
Under the proposed bill, the Treasury Department can use a combination of tactics to buy bad loans, focusing on mortgages and mortgage-backed securities but also including other types of loans under certain conditions. Treasury could purchase the bad debt through an auction process as well as by buying loans directly, a Treasury official said in a conference call with reporters.
The proposed legislation also allows companies to participate in an insurance program, whereby Treasury would guarantee troubled assets, charging companies a premium "sufficient to cover anticipated claims."
"This bill provides the necessary tools to deploy up to $700 billion to address the urgent needs in our financial system, whether that be by purchasing troubled assets broadly, insuring troubled assets, or averting the potential systemic risk from the disorderly failure of a large financial institution,"
the Treasury secretary said.
The government would get a stake in companies receiving bailout funds so that taxpayer money could be recovered if those companies grow in the future, according to the bill.
The proposed legislation also requires that in five years, the president submit a proposal to Congress "that recoups from the financial industry any projected losses to the taxpayer."
Existing executive-pay contracts will stay in place
In some cases, the bill would require companies limit executive pay, but those limits vary depending on the method by which Treasury purchases a firm's troubled assets, and how much Treasury antes up.
"When Treasury buys assets at auction, an institution that has sold more than $300 million in assets is subject to additional taxes, including a 20% excise tax on golden parachute payments triggered by events other than retirement, and tax deduction limits for compensation limits above $500,000,"
according to a synopsis of the text of the bill.
While the proposed bill prevents companies from signing new golden-parachute deals with top executives after Treasury gets involved, it does not change the terms of already existing contracts, apparently in an effort to encourage companies to participate in the bailout program.
Keeping an eye on progress
The bill would put oversight provisions in place, including creating the position of an inspector general as well as a congressional oversight panel to monitor the program, plus a requirement that the Treasury secretary regularly report to Congress the details of all loan purchases.
Also, "all of the transactions related to this legislation will be on the Internet within 48 hours," Pelosi said. "That transparency, that oversight, will be very important to our economy."
The bill also contains some provisions that seek to help families in financial distress avoid foreclosures, in part by creating a plan to "encourage servicers of mortgages to modify loans" and allowing the Treasury to use loan guarantees to avoid foreclosures.
While critics have noted that government encouragement won't necessarily impel servicers to work with borrowers, the Treasury official said that buying large groups of loans will help push that process forward. "Treasury will be buying many of the securities in volume. We will have a lot of influence on the servicers and we will work aggressively to ... prevent foreclosures," the official said.
Candidates weigh in
Before the release of the draft text, presidential candidates John McCain and Barack Obama said Sunday morning that they would be willing to sign off on the massive financial rescue plan but would need to first consider the details.
When asked if he supported the plan, McCain told ABC's This Week:
"I'd like to see the details, but hopefully yes. ... This is something we'll all swallow hard and go forward with."
Obama told CBS's Face the Nation:
"We have to get something done. ... My inclination would be to vote for it, understanding that I'm not happy about it -- we should have never gotten to this place."
Ruth Mantell is a MarketWatch reporter based in Washington.
Steve Gelsi is a reporter for MarketWatch in New York.