More on oversight of BLACKWATER and its current PR campaign

Blackwater delivers supplies to wildfire victims in

California

By BILL SIZEMORE, The Virginian-Pilot
© October 26, 2007

The California wildfires have come within a quarter-mile of the property where Blackwater wants to build a West Coast training facility, but the company's on-site manager isn't worried. He says the fires won't deter Blackwater from moving ahead with its controversial plans.
Meanwhile, the company is helping deliver food and other supplies to burned-out residents of the rural community. Opponents of the Blackwater West project say they're grateful for the help, but it won't deter them from the fight.
<
Brian Bonfiglio, project manager for Blackwater West, said Friday the devastating fires haven't touched the site of the proposed project, and he doesn't expect that to happen.
"It's all grazed grassland," he said. "There are no trees or buildings. It won't burn."
Bonfiglio said the Moyock, N.C.-based security company remains on track to build a training center for military and law enforcement personnel on the 800-acre chicken and cattle ranch near Potrero, a hamlet 45 miles east of San Diego near the Mexican border.
The project has drawn vocal opposition from a coalition of rural residents, environmentalists and peace activists. Some have suggested that the proposed facility - which would include firing ranges with live ammunition - would pose an increased fire risk.
Not so, said Bonfiglio: "There will be no explosives training and no tracer ammunition. Lead bullets don't start fires."
On the contrary, he said, the proposed facility would benefit the community if it is threatened by fire again. He said it could be used as a "command center" with bunkhouses for evacuees and water tanks with a 35,000-gallon capacity.
Bonfiglio said Blackwater has made three deliveries of food, water, personal hygiene products and generator fuel to 300 area residents, many of whom have been trapped for days without supplies.
The fires came within 30 feet of Jan Hedlun's back door, flattening a chaparral forest. She said her property looks like a "moonscape."
Hedlun, a leading Blackwater opponent, said she still believes the proposed training facility poses an increased fire risk.
"It didn't take anything to set this one off," she said. "It only took one spark."
Nevertheless, she said, she is grateful for the company's relief efforts.
"We're in survival mode now," she said. "We'll get back to the political arena later."
In other Blackwater-related developments:
n Secretary of State Condoleezza Rice, who pledged this week to strengthen oversight of Blackwater and other private security providers in Iraq, says she didn't act earlier because she didn't want to "second-guess" State Department personnel on the ground in Iraq.
But newly revealed e-mails show that top officials were warned more than two years ago about repeated incidents of Blackwater guards killing Iraqi civilians.
"Do you think you made a mistake by taking so long to recognize that the oversight of Blackwater was woefully inadequate?" Rep. William Clay, D-Mo., asked Rice during a congressional committee hearing Thursday.
"These are decisions that were made on the ground by people who were reviewing the circumstances and I'm not going to second-guess them here on the spot," Rice replied.
Later Thursday, ABC News revealed State Department e-mails detailing a series of shootings by Blackwater convoys in May and June 2005 in which three Iraqis were killed.
In an e-mail to his superiors in Baghdad, Michael Bishop, a State Department security officer in Al Hillah, warned that failure to address the issue would come back to haunt the United States.
"Not resolving these situations in a quick and decisive manner is counterproductive in regards to accomplishing our foreign policy objectives, ensuring our safety (and)... maintaining the continued good will of the Iraqi people," he wrote.
n Sen. John Kerry, D-Mass., called Friday for an expanded investigation into alleged tax evasion by Blackwater.
Earlier in the week, Rep. Henry Waxman, D-Calif., alleged that Blackwater has avoided paying millions of dollars in taxes by misclassifying its workers as independent contractors rather than employees.
In a response, Blackwater said it had relied on a ruling by the Small Business Administration. Kerry chairs a Senate committee that oversees the SBA.
In letters to Senate colleagues and Blackwater CEO Erik Prince, Kerry said SBA rulings have no applicability to questions of tax liability.
Now for the NON Mainstream media take .. from Huffington Post

---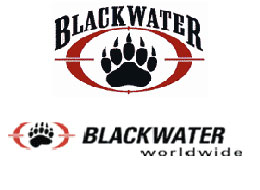 While San Diego County has been lit up for days, Blackwater USA has been heavily involved in putting out fires of its own. The controversy provoked by the killing of 17 Iraqis in September and other violent incidents has prompted the company to send out an e-mail Wednesday to its supporters calling on them to "Tell the Blackwater story."
This note from Blackwater, perhaps ill timed, is provoking outrage among California activists who are trying to prevent the private security company from building an 824-acre training facility near Potrero, California in San Diego County. While the company is hoping to become a major part of the community with its giant military-style facility, one activist told the Huffington Post that Blackwater has not yet announced any donations to relief efforts or supplied resources to assist firefighting activities in the area.
"This is a simple demonstration that these people are interested in their own greed and have no concern for the local community," said Rick Jacobs who heads up the Courage Campaign, a group that is assisting local residents who are organizing to fight construction of the Blackwater facility.
Blackwater staff did not answer multiple phone calls requesting comment on whether or not they had donated to relief efforts or assisted firefighting in the area.
While Blackwater was calling on its supporters to help promote its work in Congress, it shut down a local effort to promote "Blackwater West." An announcement on Monday night at the blog Cafe San Diego showed that Blackwater Vice President Brian Bonfliglio had canceled a live blogging question and answer session scheduled for Tuesday because of the fires.
Jacobs and others charge that building the base in an area he described as a box canyon with only two exit points would only create more major fire hazards.
The Harris Fire in San Diego County has burned 81,000 acres, reportedly destroyed 155 homes, 2 commercial properties and 17 outbuildings, and caused one death and 25 civilian injuries. The fire burned buildings in Potrero, which is only a couple of miles from Blackwater's proposed site.
"The mere fact that there would be live fire exercises very often in this tinderbox is of great concern to people who live there," he warned. "If a spark can cause a wildfire, what about a bullet? And if you have stores of ammunition, and the fires were raging, you'd get a huge explosion."
Jacobs was also angry that the company was claiming it would make Potrero safer.
"What they say here is the same as what they say in Iraq," the Courage Campaign director said. "They say they are making Iraq safer for America, but they've caused a lot of civil war. Now they like to say they'll make Potrero safer from fire. It's probably an analogous statement. They say what they have to say."
And all this from Wired's Noah Schactman ..
Blackwater = Fire-Fighter?
By Noah Shachtman
October 26, 2007 | 3:34:02 PM
Categories:
Homeland Security
,
Mercs
Blackwater guns-for-hire famously took over security on some New Orleans streets after Hurricane Katrina. Now, the company is saying that it wants to help fight California's forest fires.

Here's the background. Blackwater, as Salon notes, "is planning to build an 824-acre military-style training complex in Potrero, Calif., a rural hamlet 45 miles east of San Diego." If the private military contractor gets its way, it'll "turn a former chicken ranch into 'Blackwater West,' the company's second-largest facility in the country. It will include a multitude of weapons firing ranges, a tactical driving track, a helipad, a 33,000-square-foot urban simulation training area, an armory for storing guns and ammunition, and dorms and classrooms."
Local groups opposed to the complex said, before the latest conflagrations near San Diego, that Blackwater West's "regular detonation of firearms would be a risk both to the fire-prone landscape as well as to the wildlife that currently calls that area home, including the golden eagle and the California condor."
Au contraire, Blackwater execs answer. Brian Bonfiglio, vice president of Blackwater West, notes that the complex's proposal includes water tanks capable of holding 35,000 gallons. "I see a tactical operation center for East County fires," he says. "Can you imagine how much of a benefit it would be if we were operational now?"
Sounds to me like the company is going to need yet another logo.
On a semi-related note... The other day, we noted the many changes that Blackwater's web site has undergone, over the years. Reader PS reminds us that the Wayback Machine has archives of the company's online presence, all the way back to 2002.
(High five: Kris)